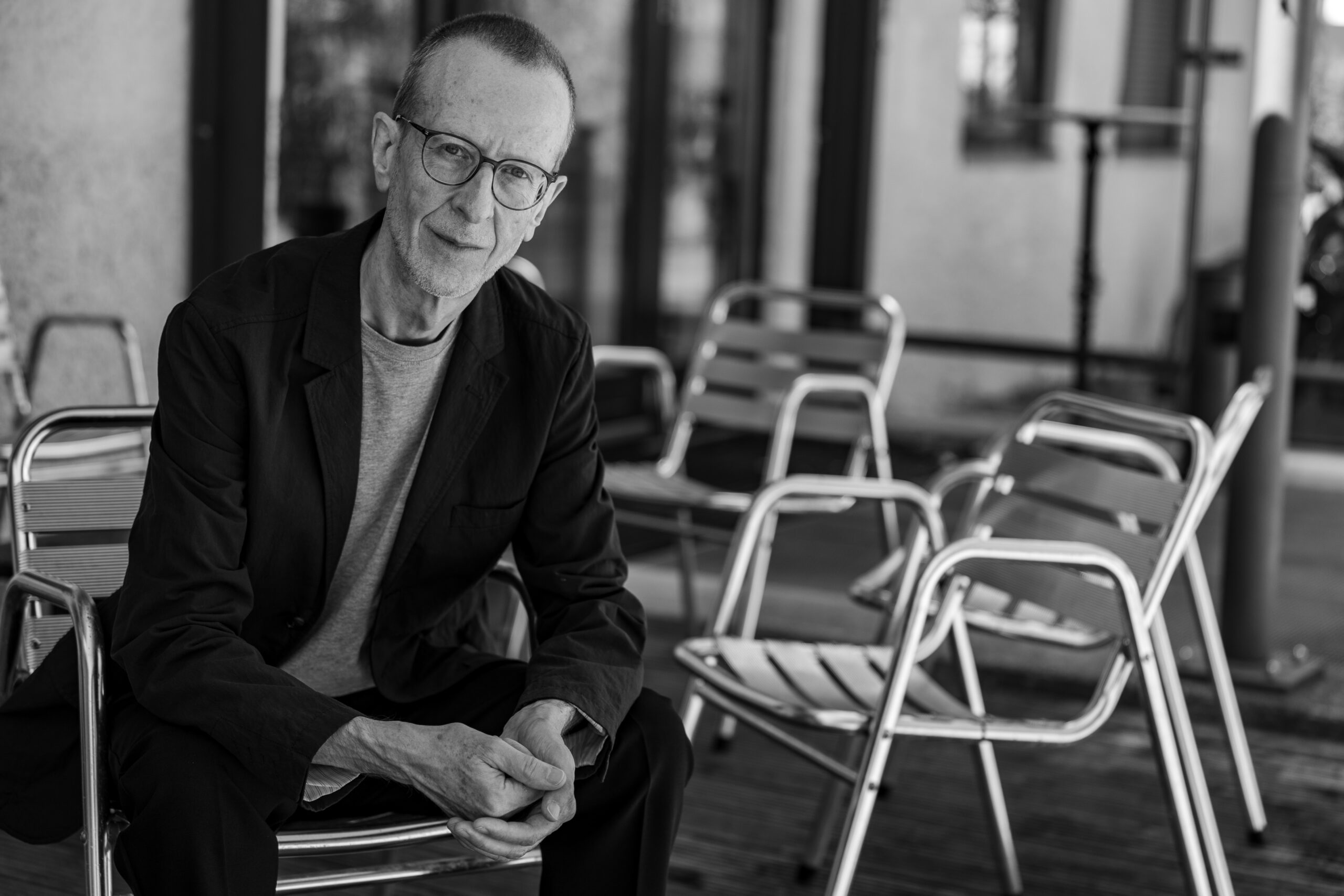 For me, music is also a message
against the poverty of imagination.
A person who is shaped by this message and
consciously deals with it,
makes different decisions in everyday life,
I'm convinced of it!
Biography
Gerd Kühr, born in Austria in 1952, studied composition at the Mozarteum Salzburg under Josef Friedrich Doppelbauer and Hans Werner Henze in Cologne, and also studied conducting with Gerhard Wimberger (Mozarteum) and Sergiu Celibidache. From 1992 to 1994, Gerd Kühr was guest professor for composition at the Mozarteum and from 1994 in Graz. In 1995, he became a tenured professor for composition and music theory at the University of Music and Performing Arts, Graz.
His international breakthrough came with the world premiere of the opera "Stallerhof" (libretto by Franz Xaver Kroetz) in 1988 at the 1st Munich Biennale (with further productions in Germany, Austria and Switzerland). In 1992, Vienna Modern presented several works by Gerd Kühr as part of the programme "Representatives of the Young Generation".
In 1999, the opera "Tod und Teufel" (libretto by Peter Turrini) was performed at the Graz Opera House. Further highlights of his musical work include two portrait concerts in the series "Next Generation" at the Salzburg Festival in 2000, his work as "composer in residence" at the Vienna Concert Association in 2001-2002 (Chamber Orchestra of the Vienna Symphony Orchestra), a performance at the Styriarte Festival of 2003, and the Gerd Kühr Project ⎯ an opening concert in the programme "musikprotokoll"/steirischer herbst 2005.
In January 2012, Gerd Kühr received the Austrian Art Prize for Music and in 2014, the Andrzej Dobrowolski Composition Prize of the Federal State of Styria.
In August 2022, Gerd Kühr was awarded the "Great Golden Decoration of Honour of the State of Carinthia".
With the positioning of debut performances, Gerd Kühr makes a lasting impression and can always count on the close attention of a very interested audience. This was the case in the Mozart Year 2006 with "Movimenti" for violin and Orchestra being heard for the first time at the Wiener Musikverein.
Several of his works were performed at the Salzburg Festival and were well received by audiences and critics: "Concertare" – a work commissioned by the ORF for the 1991 Salzburg Festival, "Stop and Go and Black and White (and Sometimes Blue)" – a work commissioned by the Salzburg Festival for the Festival in 2000, and "Stop the Piano", also commissioned by the Salzburg Festival (2006).
Together with librettist Hans-Ulrich Treichel, Gerd Kühr composed the opera Paradiese – a work commissioned by Leipzig Opera with the support of the Ernst von Siemens Music Foundation.  The premiere took place on July 9, 2021.

Gerd Kühr created numerous commissioned works (for orchestra, ensemble, chamber music, choir) that were performed, among others, at the Wien Modern, Almeida Festival, Huddersfield Festival, steirischen herbst, musica viva, Schleswig-Holstein Music Festival, and the Bregenzer Festspiele. Gerd Kühr has worked artistically with numerous ensembles and soloists, including  Ensemble Modern, ensemble xx.jahrhundert, Klangforum Wien, Frankfurt Radio Symphony Orchestra, Bavarian Radio Symphony Orchestra, Vienna Radio Symphony Orchestra, Arnold Schoenberg Choir, Bavarian Radio Choir, with Ulf Schirmer, Emilio Pomárico, Bertrand de Billy, Stefan Asbury, HK Gruber, Dennis Russell Davis, Friedrich Cerha, Lothar Zagrosek, Oliver Knussen, Arturo Tamayo as well as Reto Bieri, Paul Meyer, Heinrich Schiff, Stefan Vladar, Florian Kitt, Markus Hinterhäuser und Patricia Kopatchinskaja.
Gerd Kühr – the conductor can also be experienced in the upcoming seasons. Gerd Kühr has conducted numerous concerts in Austria, Italy, Germany, Russia and Guatemala.
Gerd Kühr was to conduct Ligeti's violin concerto in April 2020 in Graz, as part of the Styriarte programme. As this event could not take place due to the corona crisis, he found the time to write a special piece for this special period: "Corona Meditation",  a piece for any number of pianos and for pianists of various artistic levels, to be performed in the space that is currently open to art, the Internet. The first performance took place on 30 April 2020 and is now available on YouTube.
https://www.youtube.com/watch?v=XQ7e2twUl1g
For me, music is also a message
against the poverty of imagination.
A person who is shaped by this message and
consciously deals with it,
makes different decisions in everyday life,
I'm convinced of it!